6 Ways to Become Famous on Social Media and Make Money
The popularity and use of social media are increasing at a staggering pace.
Today, influencers leverage the popularity of social media to establish their personal brands. Many of them have made it their full-time profession and earn serious money from it.
Social media platforms offer endless options to acquire fame. You can draw inspiration from many success stories of social media stars.
But, why stop at that? You can take it one step further and establish yourself as a brand too. Here are 6 ways to become famous on social media and start earning money.
1. Choose Your Niche and Platforms
Social media platforms are all about communication. You need to first decide what story you'll communicate and how you'll do it.
For this, you need to answer a few important questions such as:
What are you most passionate about? Are you an expert in any particular subject and can offer valuable insights related to it? What inspires you?
What are your strengths? Do your friends often say that you are witty? Are you funny and spontaneous? Are you creative and love creating interesting things?
What are you most comfortable with? Text, videos, or photos?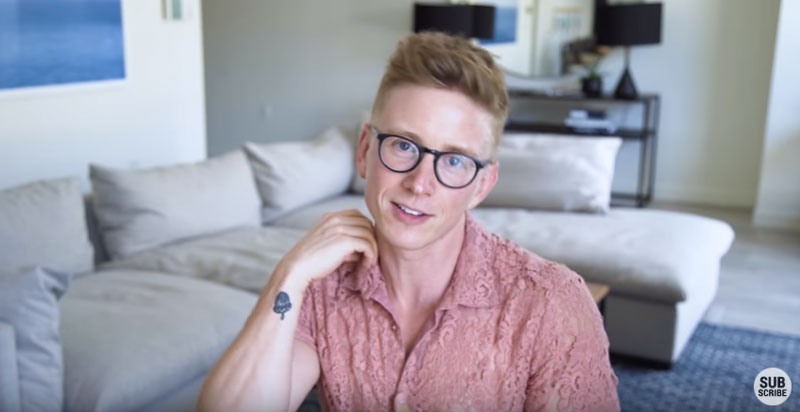 These questions will help you decide your niche and the kind of content you need to focus on.
Once you choose a niche, make sure that you stick to it. This will help you leverage your expertise and establish yourself as a thought leader in that niche.
Based on the type of content you will create, choose a social media platform that's right for you. Start with the platform that you already know and use well. You can also explore and use other platforms later on.
When you choose your platform, don't forget to keep in mind the audience you want to appeal to. Are they active on the platform you have selected?
For example, 55% of people older than 30 say that Facebook is their favorite social platform, while 36% of people under 30 love YouTube the most.
So if your audience is mostly comprised of people above the age of 30, you should focus more on Facebook than on YouTube.
LGBT activist and social media star, Tyler Oakley, rose to fame with his YouTube channel in 2007. He was named one of the richest YouTubers in 2017. Even though he is active on most social media platforms now, he started out by focusing on only one.
Image via YouTube
A Few Points to Note about the Most Popular Social Platforms:
YouTube – Well-made videos are great at getting people's attention. For this reason, YouTube is one of the best platforms to get famous and make money.
Facebook – Since it's mostly limited to your circle of friends and family, you may need to work really hard to get noticed by a wider audience. Even then, it isn't one of the best platforms to get famous and make money.
Twitter – You can gain followers a little more easily on Twitter. However, you won't start to earn before you hit a million followers and even then, there isn't much money.
Instagram – With 1 billion monthly active users, Instagram is one of the most popular platforms today. You may need to put in a bit of effort to build a large following. However, once you do, you can make a good amount of money. In fact, Instagram macro influencers earn a pretty decent amount for every post.
Tumblr – It's easy to gain followers on Tumblr and the money is good too.
2. Create Quality Content to Engage Your Audience
After you choose your niche and decide on the right platform, you need to create content that truly engages your audience.
When people love your content, you'll benefit from a large number of reactions, comments, and shares. This will allow you to reach more people and gain more followers, plus you'll generate higher engagement rates (which is what most brands use to evaluate influencers).
Once you understand who your target audience is and what motivates or inspires them, you'll be better equipped to create meaningful content that resonates with them. Keep in mind, triggering human emotions like joy, trust, and curiosity through your content often elicits more response and engagement.
Let's say you have chosen travel as your niche and Instagram as your platform. Here's what you might do next:
Go through all of your travel photos to find ones that are worth sharing.
Identify other travel-focused accounts on Instagram and educate yourself on the kind of content they share.
Analyze which posts and captions garner the highest number of likes and shares.
Based on your learnings, edit your own photos to make them "Insta-worthy." If you don't have the skills or time to edit your photos on your own, make use of photo editing apps to make your photos professional grade. Mendr, for example, connects you to a network of certified Photoshop experts who handle all the editing work for you. Just specify exactly what you want edited–from color and lighting enhancements to background or hair colors swaps, or removing photobombers–Mendr's editors will make the changes and send your photo back to you.
Once you have your image ready to go, come up with an inspiring, personal, or witty caption to accompany your photo. And then post them.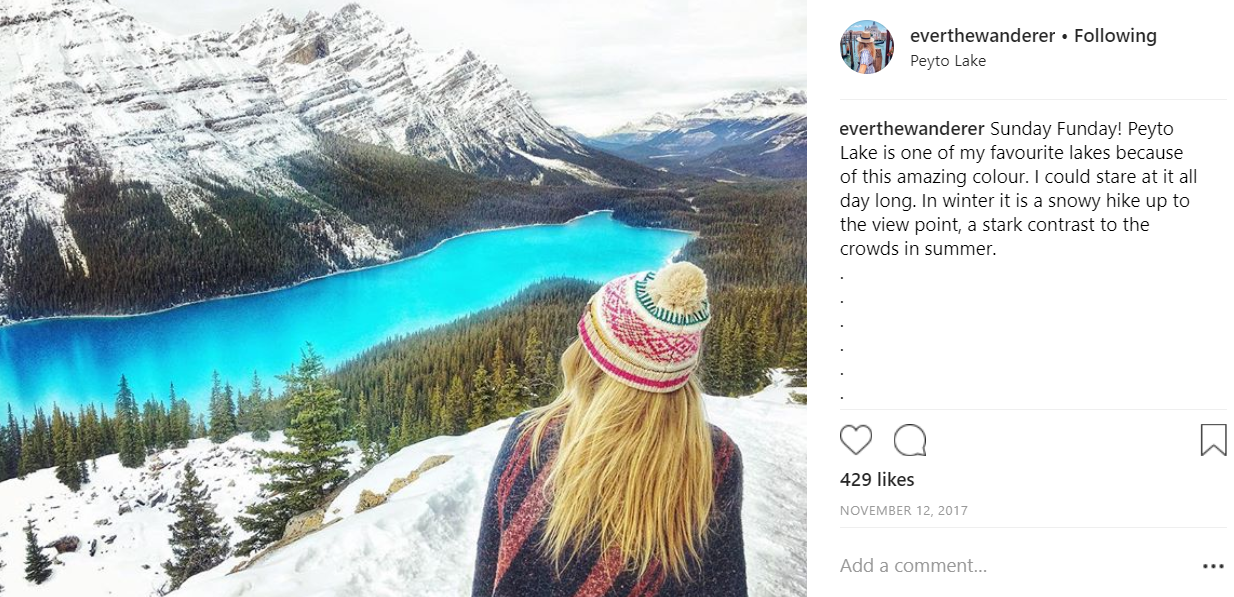 Image via Instagram
The above picture from a traveler reflects her passion for traveling. Not only is the photo beautiful to look at but the caption too is equally interesting.
3. Be Consistent on Social Media
Quality content gives your audience a reason to follow you. However, you need to make sure that they continue to follow and engage with your content.
Consistency is as important as the content you create. Post too little or irregularly and people may soon unfollow you. Make sure you create a posting schedule and stick to it.
Figure out the best times to post (the times when you can expect the maximum engagement). And automate your posts to be published at those times. You can use tools like Sprout Social or Buffer to plan, manage, and schedule your posts.
4. Engage with Your Audience
It's not enough to just post content on social media. You also need to interact with your audience regularly.
Invest time and effort into learning what they like and what truly matters to them. Listen to, contemplate, and reply to their comments. Show them that you care about them.
Try to build relationships with them instead of keeping your interactions business-like. An engaged audience is likely to talk about you and share your work on social media. This is one of the most effective ways to multiply your follower count.
Ask questions, present quizzes or challenges, and use polls to learn their opinions on topics related to your niche.
Social media influencer, Hannah Stocking has over 13.5 million followers on Instagram. She engages with her followers by asking questions that encourage them to leave a comment on her posts.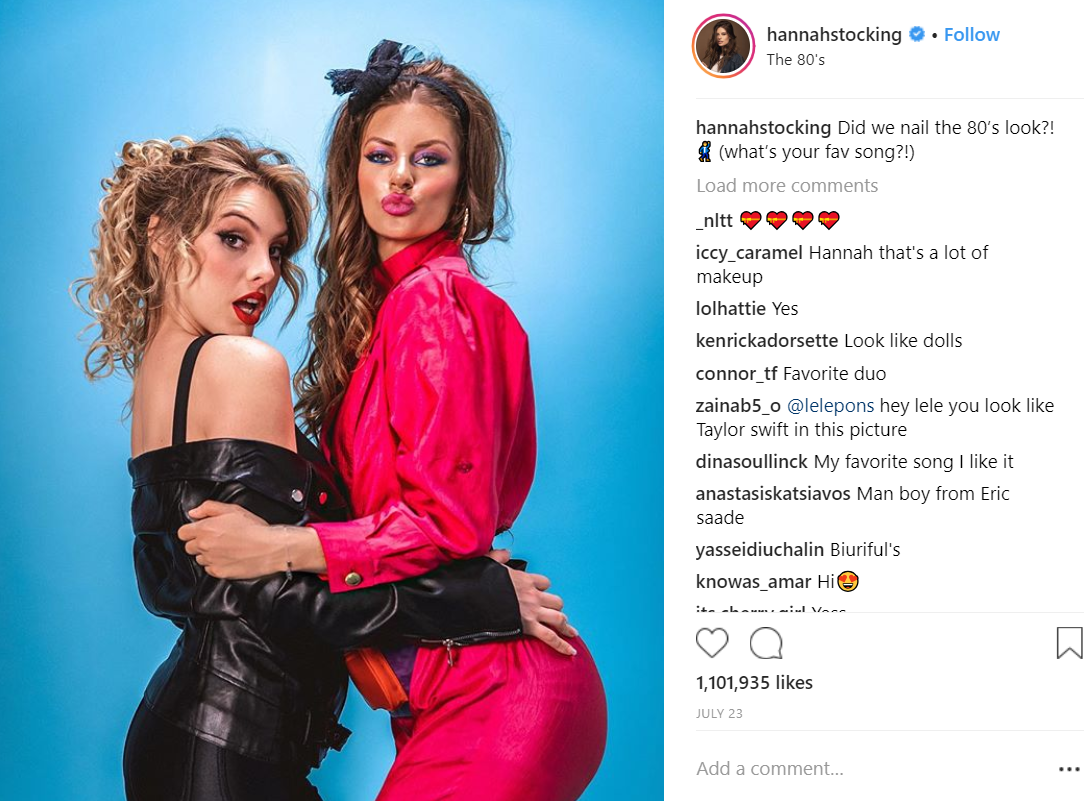 Image via Instagram
5. Promote Your Posts
No matter how good your content may be, if it doesn't reach enough people, you can't reach your goals.
So promote some of your posts from time to time. This will help you boost the visibility of your posts so you can reach more people like your followers. That translates to more reactions, shares, and more followers.
Make sure you choose the right target audience when you promote your posts. Analyze your follower demographics and target your ads to reach more people similar to them.
6. Establish Meaningful Connections
Relationships always matter. So follow other people on social media – they could be aspiring influencers like you, brands you'd like to work with, or even your followers.
Try to move some of these relationships offline too. Push yourself to meet more people from your field. Their advice and expertise can help you gain valuable insights. These insights can help you modify your social media strategy to make it more effective.
Attend events, conferences, and discussions that relate to your niche. This can go a long way to help you gain more visibility in the market. Networking will help you build your reputation so you can become a known face in the industry.
Conclusion
At the end of the day, it is the value you provide your audience that will decide your social media success.
There isn't a formula to be successful as a social media star. The trick is to try, test, measure, and repeat. Follow the above-mentioned tips to build your social media presence and start earning money.
Do you know of other ways to become famous on social media and earn money? Let us know in the comments below.
This post was Oroginally Published on Visual Contenting